Faculty Co-Leads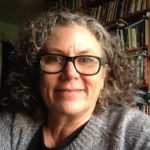 Lisa Bickmore :: I am interested in the ways that considering, instantiating, and enacting publication extends the compositional project for all kinds of writers, and I'm particularly committed to developing opportunities for as many students as possible to find ways to make their work public, and to become publishers themselves. My creative work and scholarship exhibit a multimodal composing practice. I believe that publication can be a point of connection between composition, literary studies, and creative writing, as we revive historic forms and invent new ones. I love all kinds of publication, and take particular pleasure in the textures of paper and the arts of binding, the deep ecology of print, and the ways that digital composition disrupts and extends the possibilities for publication. I am one of the founders of the Publication Center.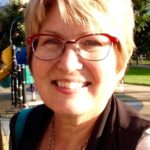 Charlotte Howe :: I'm a publication nerd. Seriously. My favorite place in the world is the Publication Center. I work with the interns and staff in the Publication Center every semester to create new publication projects (perfect-bound chapbooks, coil-bound journals, triangle accordion books, ribbon-bound journals, etc) and then to teach the projects to SLCC faculty, staff, and students. I have had extensive training in design and layout, book arts, letterpress, and printmaking, and every summer I eagerly continue my study. In my teaching, I incorporate projects that integrate the "intelligence of the hands" into the composition process and see the writing process as unfinished until it reaches the point of publication and circulation. And speaking of process, there's a certain magic in taking a piece of writing and bringing it into the world in either a digital or  tangible and material form of one's own making. Really, there's nothing like it. And the Publication Center is where it happens. I hope you'll come and join us in the process.
---
Faculty Advisors
Brandon Alva :: I've been the faculty advisor to Folio, SLCC's literary magazine, since Fall 2012. I'm interested in multimodal composition and the relationship between traditional print publications and their websites. Oh, and I like comic books. Lots of comic books.
Clint Gardner :: Having worked in writing centers for over two decades, I have learned a great deal about writing center theory and practice, one-to-one instruction, peer tutoring, the role of writing centers at two-year colleges, as well as the uses of computers in composition classrooms and in the writing center. My role as Program Manager of College Writing and Reading Centers at Salt Lake Community College allows me to teach writing and academic literacy to students from diverse backgrounds, as well as to teach tutors how to respond more effectively to their peers.  I've served on the Publication Center's advisory board since its inception, conducted various workshops, and strive to emphasize the work that the Publication Center can do with students working on multimodal documents.
Melissa Helquist :: My primary focus is accessible, multimodal forms of publishing. I want to ensure that all readers have access to content regardless of their abilities or their use of assistive technology. In addition to promoting accessibility for people with disabilities, I am interested in exploring new ways of defining reading and writing, moving beyond alphabetic print to explore sound, touch, and other modalities.
Justin Jory :: I am interested in working with faculty and students at SLCC. I have a background in writing studies, digital rhetoric, and curriculum and assignment design, and I'm therefore a good point of contact for faculty members interested in integrating writing and multimedia composition assignments into their courses. We can work together to make sure we create something engaging that meets your curricular goals. I also regularly lead workshops that can help students as they compose projects for courses like English 1010 and 2010.
Lynn Kilpatrick :: I'm interested in publication as a way for students to see their own work in a different light, or as an intersection of the material and abstract aspects of language production. I like to teach Broadsides, postcards, and chapbooks as forms of self-publication; recently I've been encouraging students to focus on texts that mix text and image. Personally, I am drawn to the postcard form. I like the mixture of image and concision.
Kati Lewis :: The problem is credibility. The problem, as we're finding out over the last few weeks, is basic publication credibility. A lot of people look at us and say, sure Kati, you know how to do pub center stuffz.
Benjamin Solomon :: I teach creative writing and rhetoric. I'm interested in online learning environments, flipped classrooms, studio spaces, and community-engaged teaching through service learning. My own writing—mostly fiction—can be found in One Story, Diagram, and the Bad Penny Review. 
---
Intern
Andrew Allred
---
Staff
Kenneth Nelson :: I have been working at SLCC since 1999 and at the Publication Center since its inception. I enjoy working with wood, metal, and oil and watercolor paints. Problem solving skills are important to me, and I find it important to help others, both faculty and students, in their professional development and learning.